Configurator for mobile bars and backbars
Planning a bar counter has never been easier. With the 3D view and a whole range of options, you can now easily put together your counter or back wall online. Upload your own design and change size, equipment and colors individually according to your ideas.
Create a user account in the configurator and save your designs. Create different versions of your counter and share them with friends, family or your team.
If you need help putting together your bar, feel free to contact us for a consultation. We'll take the time to help you with your configurations via video conference.
Why mobile bars from G-Rack?
Since 2010, we are one of the world's leading suppliers of mobile bars in the event sector.
With G-Rack, bar stations can be modified in a modular way - be it for a cocktail party, a champagne reception, a trade fair or a promotion. Yesterday a tasting, today a cocktail catering and tomorrow you are already setting up a trade fair stand.
The basic aluminum racks can be expanded with additional basic racks as desired and serve as a basis for accommodating design and equipment elements that can be changed at any time. The complete G-Rack system is designed for tool-free assembly and disassembly. Regardless of size, our counters can be carried out by just one person thanks to their extremely stable lightweight construction.
The modular design offers significant long-term cost advantages over other bar systems:

Easy replacement and repair of each individual system part

All system parts of our counters are permanently in stock and available at short notice
10 years subsequent delivery guarantee
Our bar system was developed with a clear focus on durability, stability, design and functionality. With an impressive 60% recycled content, we are setting new standards for sustainability in the industry. We are proud to say that our products are already used in 37 countries.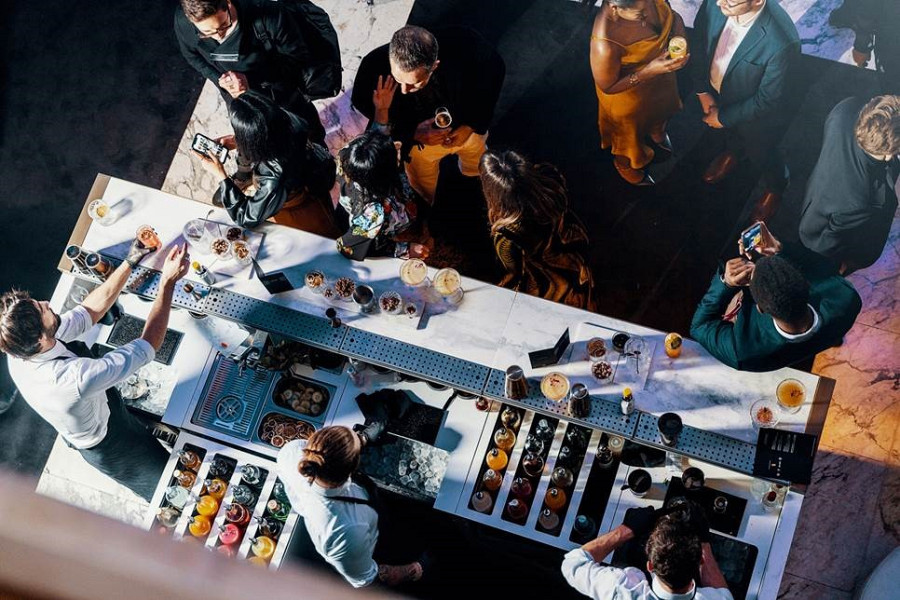 Foto: Le Bar Paris, Remus Sebastopolis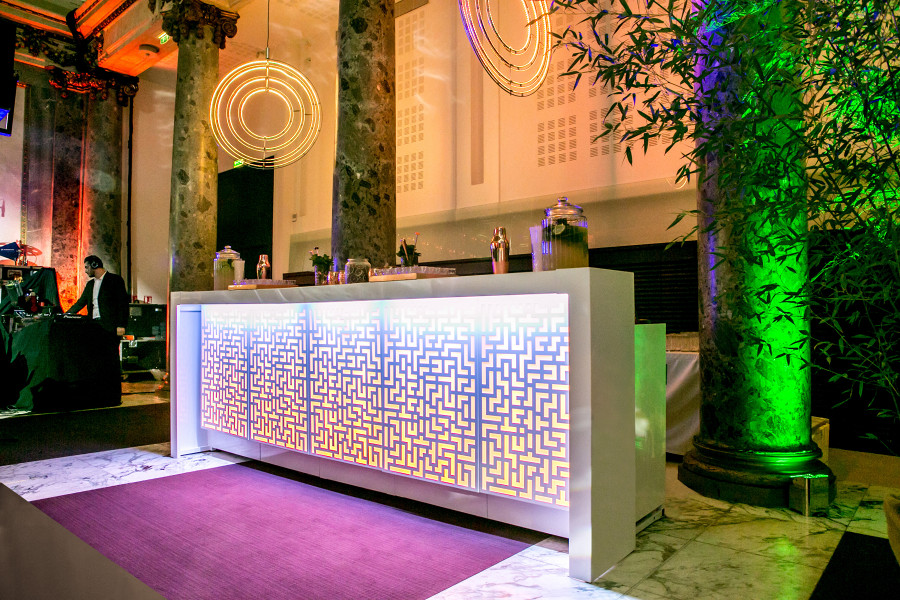 Cocktailbar mit beleuchteter Front und Muster. Foto: Baractif original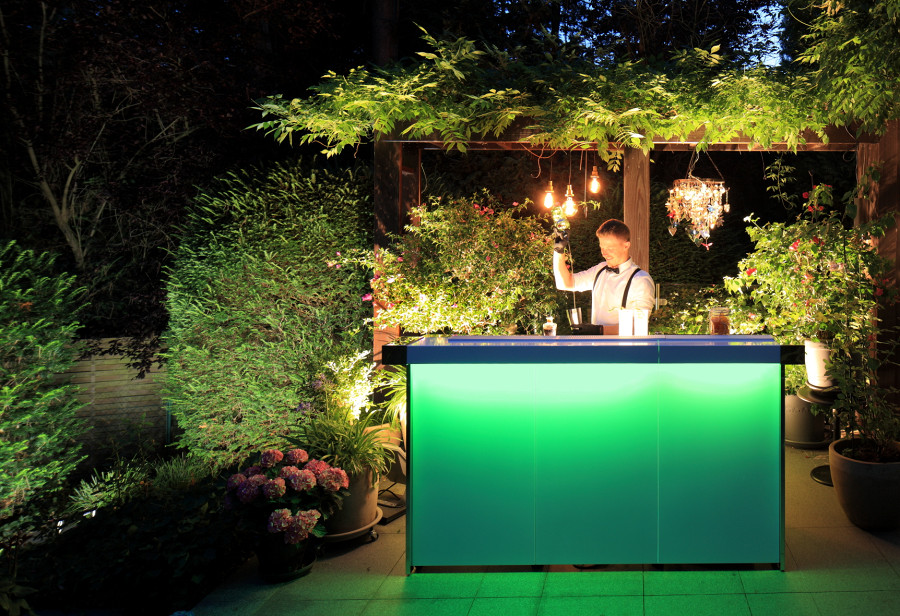 Beleuchtete cocktailbar mit Led. Foto: Christoph Edelhoff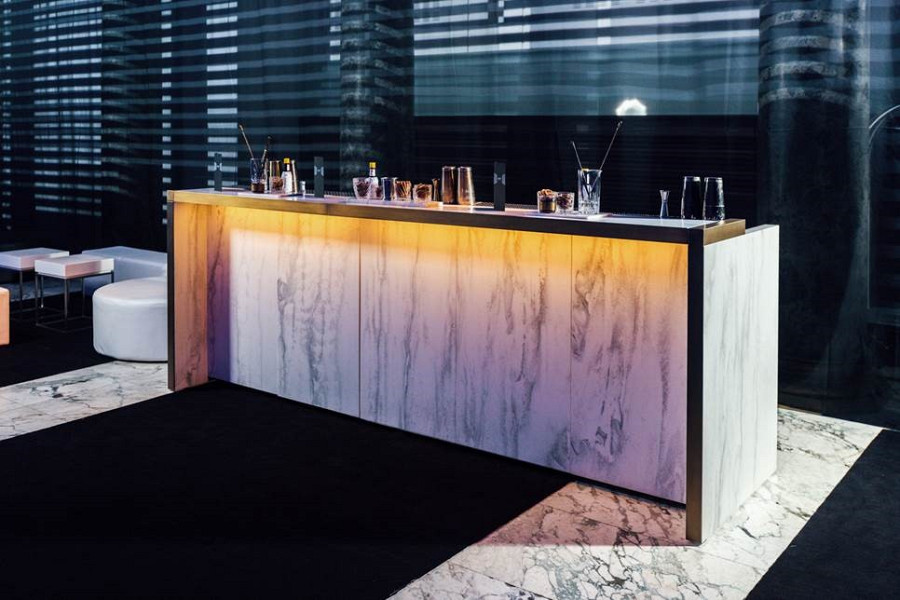 Mobiler Bartresen in Marmor Optik. Foto: Le Bar Paris, Remus Sebastopolis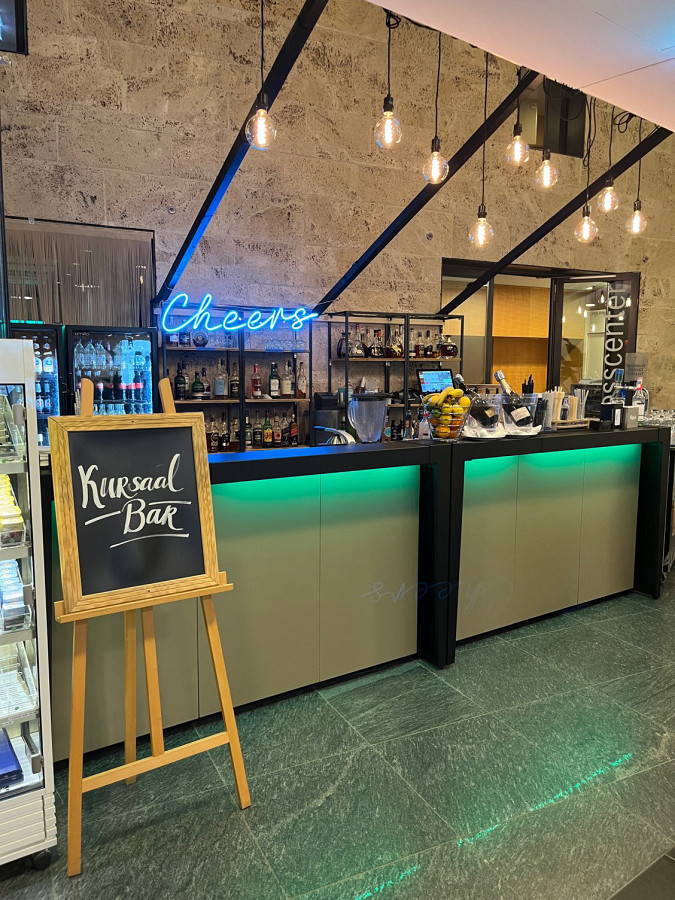 Mobile Cocktailtheke mit LED Beleuchtung. Foto: Kursaal Bern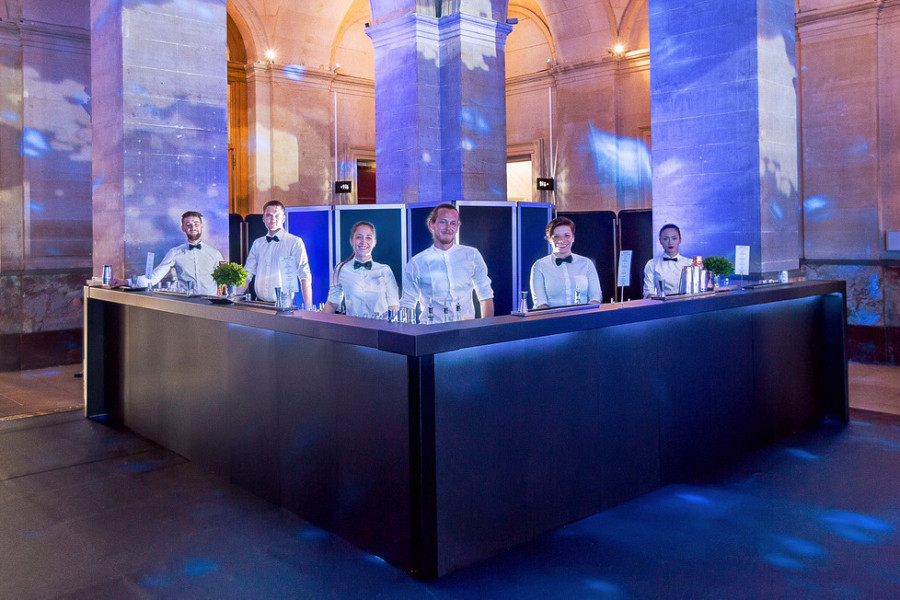 Mobile Cocktailtheke mit Ecke und LED Beleuchtung. Foto: Le Bar Paris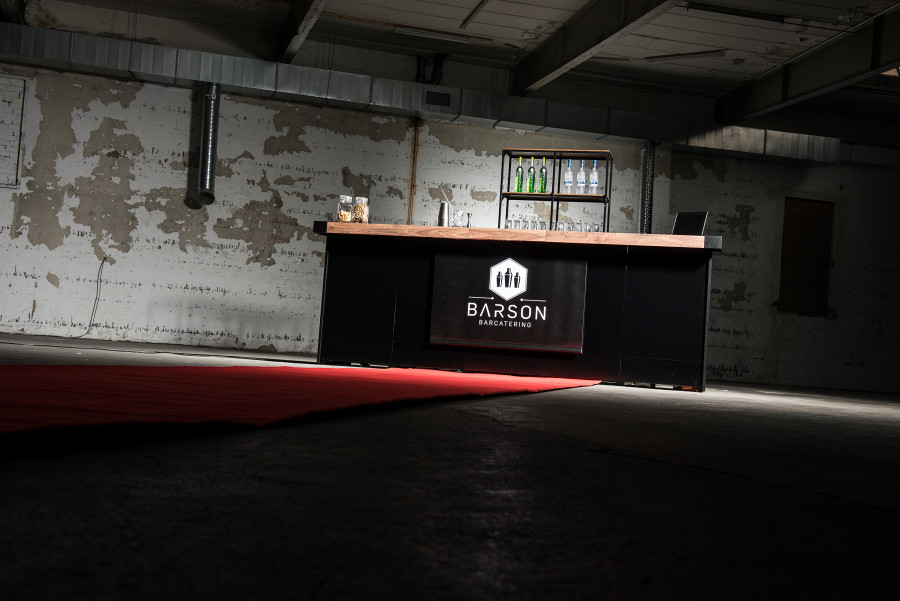 Faltbare Cocktailtheke mit Branding. Foto: Sebastian Weimar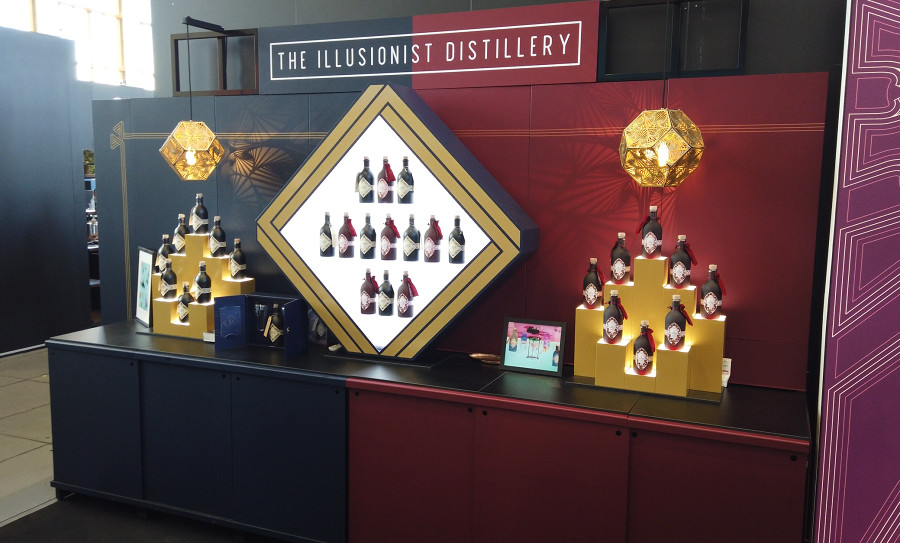 Messe-Rückwand mit Stauraum und Sonderdesign. Bar Convent Berlin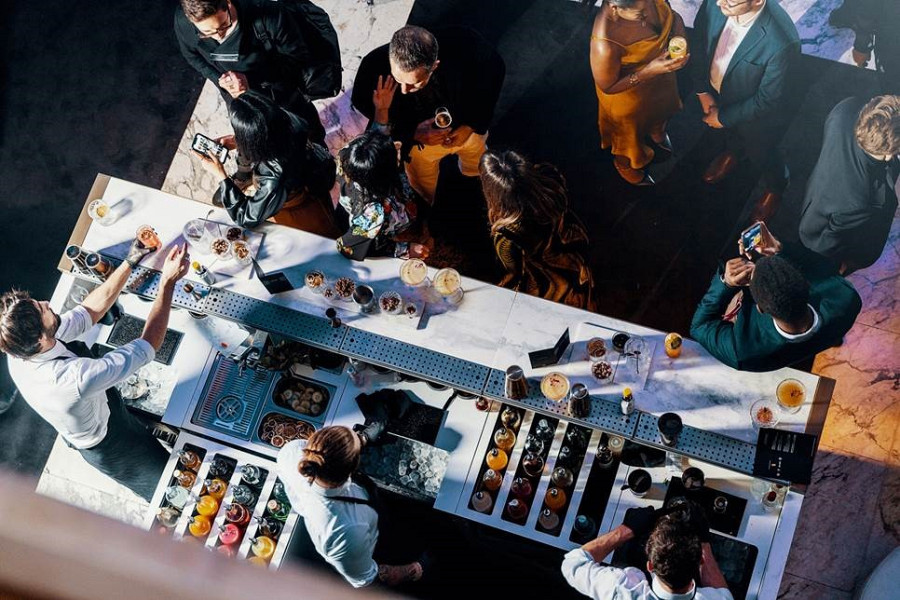 Foto: Le Bar Paris, Remus Sebastopolis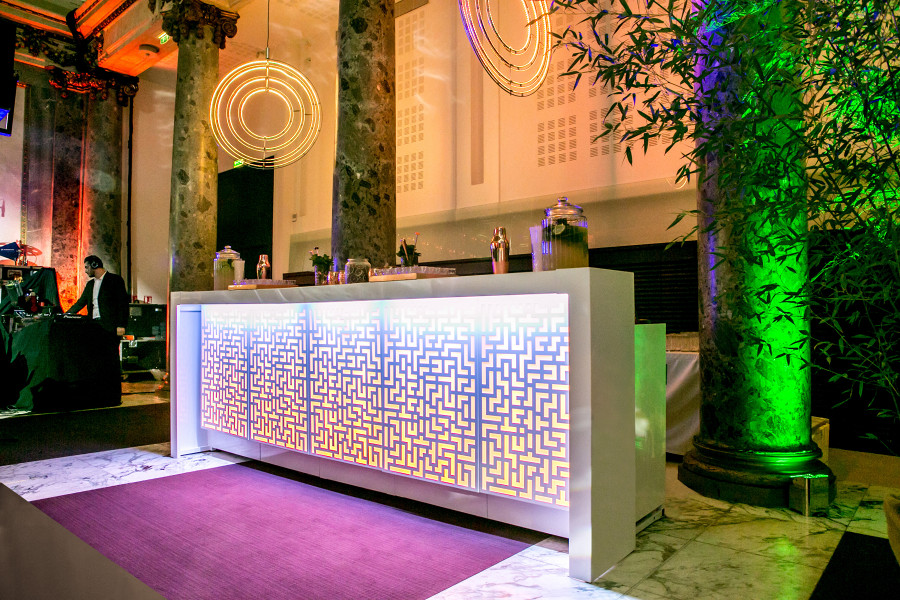 Cocktailbar mit beleuchteter Front und Muster. Foto: Baractif original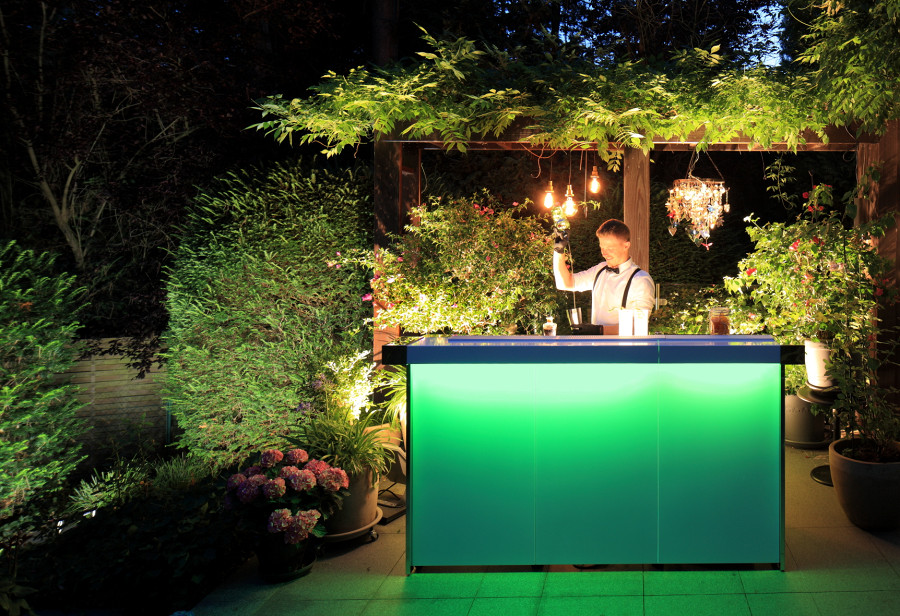 Beleuchtete cocktailbar mit Led. Foto: Christoph Edelhoff