G-Raxx
Rollable and stackable
The G-RAXX basic modules are built as completely assembled frame structures that can be fitted with wheels or adjustable feet depending on your operational requirements. In this configuration, G-Raxx can be used as a modular service table with a width of 60 cm. Add the front frame, which can be easily be hooked onto the unit, and you have a fully functional bar top to meet your service requirements.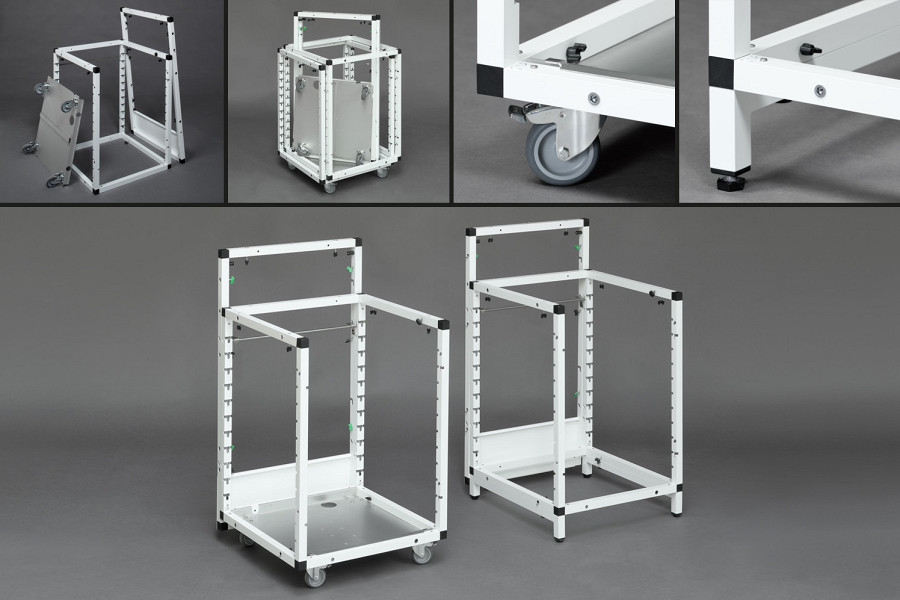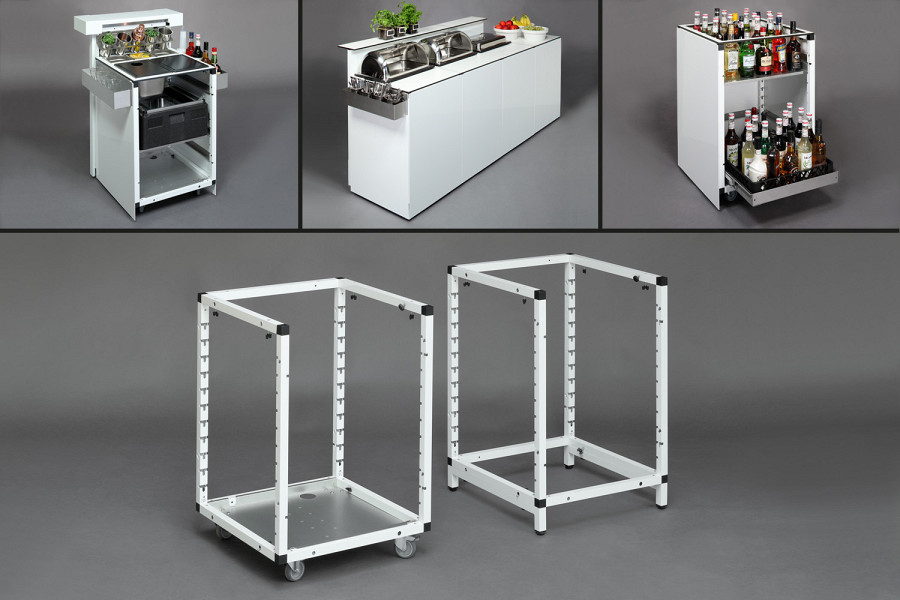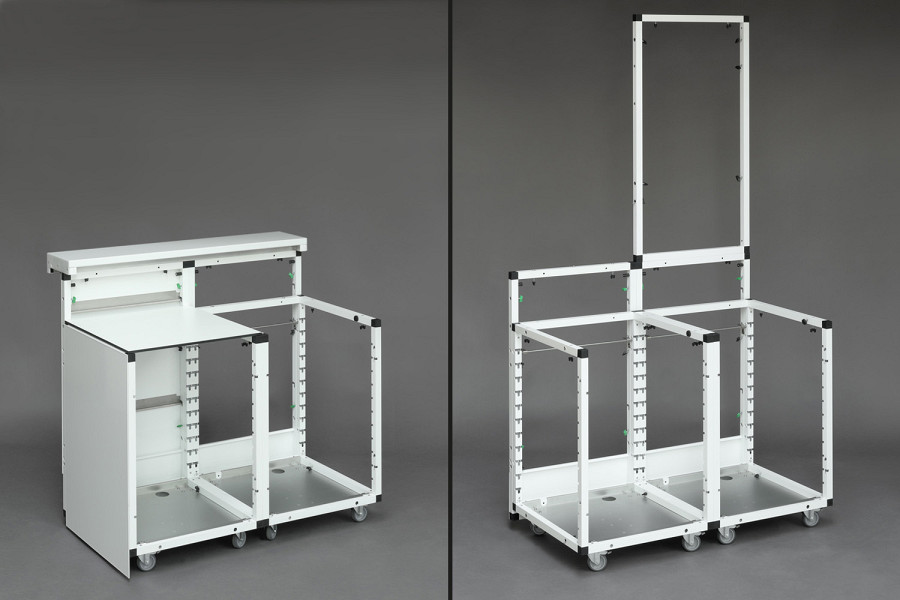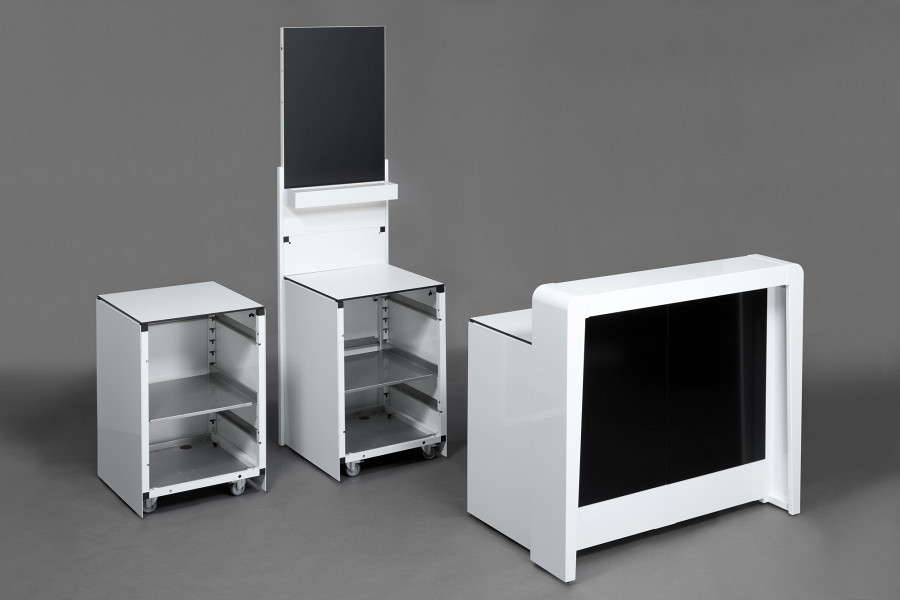 G-Flexx
Foldable and highly mobile
G-FLEXX basic modules are foldable, small, lightweight and extremely handy: A G-FLEXX basic module can easily fit into any car. The front frame for the bar top is already integrated in the built up, and one base module can be used as the base for a complete 1.2 m service counter.
G-Flexx Mini is basically half a G-Flexx. With its width of 60 cm it also can be used as a single small bar or can be used to extend a 1.2 m unit to a 1.8 m unit.